Spring Forward With NO PAYMENTS On Your Furniture for Up To 15 Months
Spring Forward With NO PAYMENTS On Your Furniture for Up To 15 Months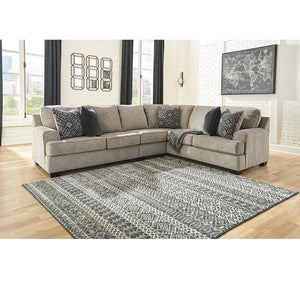 Spring is in the air, and with it comes such things as spring-cleaning and top-to-bottom home organization and beautification - and Jag's is here to help with all of the above, offering NO Payments on furniture for up to 15 months!
Furniture That Can Help You Organize Your Home
From compact sectionals and storage ottomans to stow-away beds, Jag's can help you better organize your home with furniture that fits your home, lifestyle and budget.
With a large selection of furniture at both our Abbotsford and Langley showroom locations, we can help you customize such things as colour, leather, wood grain and stain, size and configuration of your furnishings, ensuring you're investing in products that enable you to come home after a long day and simply relax!
Add Furniture to Create More Beauty and Space
Although it might seem like a backwards idea; adding certain pieces of furniture can actually help you create more space in your home.
Choosing a new dining room table shape or size to create better flow, purchasing a storage bed and getting rid of your space-stealing dresser, or discovering entranceway shelving to help you keep all your "on-the-go" items organized when come and go each day; there are many ways that adding furniture can help you create more space, while also increasing your homes, beauty, function and appeal.
Organization, Space-Savings, Customization, Beautification – AND Price Beat Guarantee? Yup!
At Jag's Furniture & Mattress, we understand that our customers have a variety of furniture store locations to choose from, so we aim to simplify your buying decisions by – not only giving you an amazing array of quality furniture backed by decades of local service, but also by adding in a price beat guarantee to give you peace of mind, knowing you're not spending more than you would anywhere else!
If That Wasn't Enough – Enjoy Our DO NOT PAY Option for Up-To15 Months
Our Jag's Finance Card allows our customers to enjoy the freedom of delayed payments on their purchases, providing them with 6, 12 or 15 month deferred payments.
Perhaps you're waiting on your tax return, or would simply prefer to use your disposable income in other ways – we can accommodate that, and would be happy to discuss this option with you at either location.
If you want to spring forward with style, savings and payment options for the interior design and appeal of your home, we can help – and look forward to doing so!