New Furniture for a New Decade!
New Furniture for a New Decade!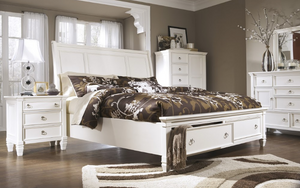 Welcome to 2020! We hope you all had an amazing holiday this past December, and are looking forward to great things starting right now in January.
The start to a new year tends to bring about the desire for new beginnings, and at Jag's – we believe that creating spaces in your home that provide you with comfort and represent your personal style, is an excellent way to renew the year …and here's how we can help!
Local Convenience
At Jag's Furniture & Mattress, we offer 2 store locations: Jag's in Abbotsford and Jag's in Langley. In addition, we offer delivery and the convenience of online shopping!
Whether you want to come in and browse our home-style selections in-person, or you know what you want and prefer to purchase it online – the option is yours!
From custom made sectionals to brand name mattresses, designer dining room sets to a bundled bedroom sets – and everything in-between, Jag's delivers on all the convenience, selection, customization and customer service.
Furniture Financing
We also offer financing at Jag's, understanding that customers don't always have the up-front cash they may need to purchase the items they want, especially right after Christmas.
With our Jag's Finance Card, we give you the opportunity to minimize your upfront expenses and budget a monthly payments as you see fit. With only a 10% down payment needed at the time of purchase, and 0% interest for 6, 12, or 15 months, we can provide you with the ability to create a fresh space for a new decade, and live in comfort and style starting right now!
Wide Selection Without Sacrificing Quality
Your furniture purchases are an investment, and as such – they should hold up to time and use year after year.
Whether you have small children or are a pet parent, we can provide you with durable furniture items that can withstand daily use without having to compromise on style or comfort. Our selection is as vast as our customers, and we are confident we can meet your furniture needs for any room in your home!
Curious to know more? Come visit us at: 20359 Langley Bypass in Langley City, or 2009 S Fraser Way in Abbotsford. We look forward to serving you, and showing you why local matters!