Affordable Ways to Refresh Your Living Space for Spring
Affordable Ways to Refresh Your Living Space for Spring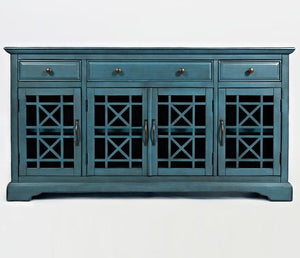 At Jag's, we are here to help you create a space that reflects your individual taste and style, offering our customers a wide variety of furniture, including custom configurations and colours, which allow you to make a house, your home. And with spring in the air, many people are looking to refresh their home in various ways, which we want to help you with - affordably!
Refresh Your Space With Our March Madness Sale
Spring is an excellent time to take advantage of great furniture sales at Jag's in Abbotsford as well as Langley. Our stores are filled wall-to-wall with amazing furniture options, much of which is ON SALE NOW!
Refresh Your Space Affordably by Deferring the Cost
In desperate need of a new dining room set that allows everyone to have a seat at the table? Seeking a new mattress to help you gain that much-needed nights rest you've been missing out on? Just purchased a new home and want to decorate it without having to hit up Craigslist? Finance your purchase through our Jag's Card!
Our Jag's Card provides you with flexible payment options, allowing you to defer your furniture costs with 6, 12, or 15 month terms. And with only a 10% down payment is due at the time of purchase, it allows you to affordably spring into action, and get your home the right shade of "comfortable" for spring!
Refresh Your Space With Simple Updates
There are also simple updates that can turn your home from a weary winter look, and come alive with a colourful array of spring changes …such as:
Switch out your pillow cases and quickly add some colour to brighten up your space

Paint the walls a new shade of grey …or any colour that makes your space sparkle and reflects your personality. An accent wall in the dining or living room can add a pop of colour that will turn drab into dazzling, all with only a few brush strokes
Paint your furniture …honestly, we hesitate to mention this one as we are big believers in selling our customers timeless pieces they want to cherish and pass down. BUT …if you have, say, a bookshelf from circa 1986, bring it back to life with that shabby chic painted appeal that no one will get wrong, and still tends to look great in every home
Buy a plant …or 5. Plants are a great way to add life to any space, and they even help to clean the air too. A win / win!
At Jag's, we are here to help you make your house a home with timeless, affordable, customizable furniture pieces, and we would love the opportunity to help you refresh your living space for spring!