Creating a Cozy Home This Fall is As Easy As 1-2-3!
Creating a Cozy Home This Fall is As Easy As 1-2-3!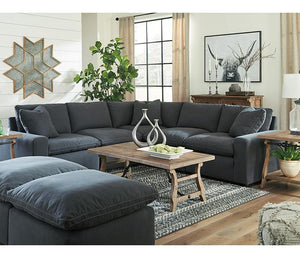 Fall is a fun time to bunker down and get cozy, surrounding yourself with family and friends in a comfortable environment and creating memories along the way. Which is why Jag's wants to help you with some idea on how you can create cozy, and help you get a jump start on the fall season ahead!
Switch Out Your Summer Shades for Fall Tones
During the summer we tend to have bright whites, light blues and perhaps even a hint of pink lighting up our space. But once fall comes around, it is an excellent time to go deep; finding those deep rust tones, rich blues and ivory shades, mixing up the accessories and creating a warm and inviting fall environment in your home.
Accents & Accessories
Accent pieces that suite the season are an easy way to spruce up your space. From a new candle colour to a wooden coffee or end table – accessories can turn your home into a cozy space in a cost effective way. Accessories also offer the same benefits. Whether adding some new cushions to the couch, finding the perfect throw blanket, or layering a variety of throw rugs in the living room, accessories are an excellent way to turn clean lines into cozy corners for fall.
Get the Fireplace Roaring
Whether you have one of those "vintage" wood burning fireplaces, a modern gas fireplace, or simply a mantle stocked with massive candles, giving your fireplace a warm glow (apart from its heat source), will create both a focal point as well as a cozy fall feel. Consider setting a faux fur rug in front of your fireplace, or utilizing large throw pillows to create an added sitting area, turning your fireplace into the quintessential "cozy creator" for fall! At Jag's, we're all about creating spaces that are comfortable, timeless and customized in a way that matters to our customers. Whether you require home accessories or you are ready for an entirely new look to your living room, dining room, bedroom – or beyond, we can help! ***Bonus "Cozy Home for Fall" Ideas***
Don't just look at those candles …light them!
Patios shouldn't be reserved only for summer, create a cozy space outdoors (hint: fire pit) and watch your friends' circle grow!
Change up that bedding; we're thinking …flannel?
Create a fall-themed table scape!
Have some fun fall home décor ideas? Send us a picture on
Facebook
 …we look forward to the share!