Experience the Merge of Modern and Traditional Furniture Shopping!
Experience the Merge of Modern and Traditional Furniture Shopping!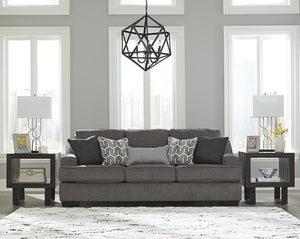 Whether you are clothes shopping, house shopping, car shopping or furniture shopping – buying decisions come with certain motivations, while others tend to be on impulse. Which is why Jag's has merged modern and traditional furniture shopping methods to enhance your buying experience, and help you ensure that you are buying exactly what you want.
The Benefits of Browsing for Furniture Online
Online shopping has revolutionized the way people purchase their goods and services, but not everyone is thrilled with the outcome. Due to time and sometimes cost involved with returning online purchases, very few people will take the initiative to make returns, leaving many not thrilled with their decision. Which is why having both the opportunity to browse for furniture online, and then come into one of our local showrooms, will make your buying decision a sound one.
How To Avoid Online Buyers Remorse
When you have a chance to view and research a product online, and then further test that product in person, it allows you the time and experience needed to make a sound buying decision and avoid buyer's remorse. Especially when making a lifestyle purchase, as is the case with a furniture purchase, you want to make sure it fits your purpose, suits your taste, and enhances your world; exactly the reason why Jag's loves being able to both deliver visuals to our online audience, and further help them with their buying decisions in-person.
Enjoy Delivery and Local Convenience
Perhaps you have previously purchased from an online source, paid for delivery and eagerly awaited your item only to be disappointed. Returns on large ticket items are often more work than most people want to put in, so they will endure their purchase for years before replacing it with something they love. At Jag's, we offer convenient delivery out of our Abbotsford and Langley showroom locations, helping our customers from the concept stage of their search for furniture online, all the way to the completion of delivery, installation and removal of packaging so all our customer have to do is click, point, purchase and enjoy. Whether you live in the vast metropolis of Vancouver or dwell in the countryside of the Fraser Valley, Jag's Furniture and Mattress is well-worth a look for your furniture buying needs, offering no hassle online pricing, in-store no pressure buying, easy long-term financing, along with delivery and service that will leave you thrilled you chose local and happy with your buying decision for years to come!